Notes
Wir suchen die umgedrehte Badewanne, finden sie aber leider nicht. Bei den Plattformen gibt es einen richtigen "Stau", es sind viele Gruppen unterwegs.
Dive profile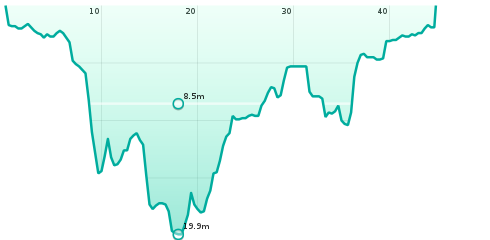 Duration: 44 minutes, maximum depth: 19.9m, average depth: 8.5m
Diver

50 dives • 174 photos
Alex did this dive on Aug 22 2010 in Neufelder See (at Strandbad), went in at 09:55, reached a maximum depth of 19.9m, and surfaced after 44 minutes.
Location




Neufelder See, Burgenland, Austria
Buddies
none listed
Air Consumption
10
liters
19.3 l/min SAC
208bar start pressure
48bar end pressure
21% oxygen (air)