Notes
Ein paar Krebse, ein richtig zutraulicher Hecht, und ein "komischer Wurm" (sah aus wie ein augebleichter Regenwurm im Wasser, war aber noch am Leben - Köder vom Angeln?). Auf 20m gar nicht so kalt wir erwartet.
Dive profile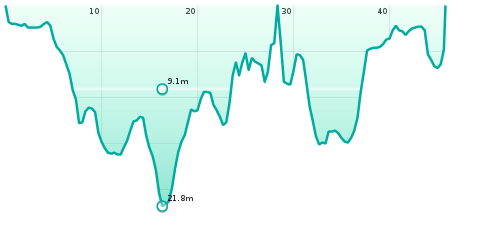 Duration: 45 minutes, maximum depth: 21.8m, average depth: 9.1m
Diver

50 dives • 174 photos
Alex did this dive on Aug 22 2010 in Neufelder See (at Strandbad), went in at 13:51, reached a maximum depth of 21.8m, and surfaced after 45 minutes.
Location




Neufelder See, Burgenland, Austria
Buddies
Air Consumption
10
liters
20.7 l/min SAC
214bar start pressure
33bar end pressure
21% oxygen (air)