Notes
Grrr! Lorenc vergißt meine Flasche zu füllen, und ich schaue zum ersten Mal *nicht* vor dem Tauchgang auf den Computer, wieviel Druck drinnen ist.
Computer meckert "47 bar" -> raus aus dem Wasser, im vollen Equipment und nass in den Diveshop rein - füllen lassen.
Photos
(1)
Dive profile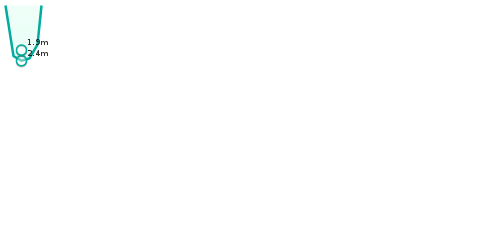 Duration: 01 minutes, maximum depth: 2.4m, average depth: 1.9m
Diver

50 dives • 174 photos
Alex did this dive on Jul 10 2011 in Neufelder See (at Strandbad), went in at 11:08, reached a maximum depth of 2.4m, and surfaced after 01 minutes.
Location




Neufelder See, Burgenland, Austria
Buddies
none listed
Air Consumption
12
liters
26.8 l/min SAC
50bar start pressure
46bar end pressure
21% oxygen (air)