Notes
Zwei Moränen, eine davon liegt komplett sichtbar - nette Fotos gemacht. 1 einzelner Barracude - nicht sehr üppig, Schwärme von Mönchsfischen.
Photos
(3)
Dive profile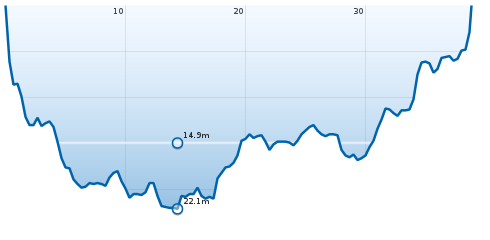 Duration: 38 minutes, maximum depth: 22.1m, average depth: 14.9m
Diver

50 dives • 174 photos
Alex did this dive on May 16 2011 in Sant Elm (at Dragonera - Paradiso), went in at 12:51, reached a maximum depth of 22.1m, and surfaced after 38 minutes.
Location




Sant Elm, Balearic Islands, Spain
Buddies
Air Consumption
12
liters
17.3 l/min SAC
200bar start pressure
57bar end pressure
21% oxygen (air)