Notes
First ever dive in open water, right in front of the Avalon Casino on Catalina - impressed and excited (hence massive air consumption). Lots of fish and kelp - impressive dive spot!
Photos
(2)
Dive profile
(estimated)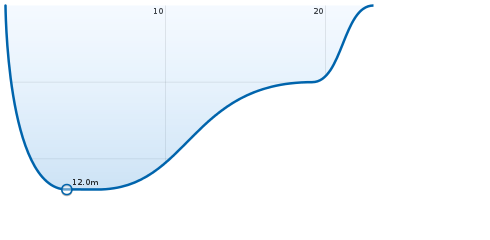 Duration: 23 minutes, maximum depth: 12.0m
Diver

50 dives • 174 photos
Alex did this dive on Mar 20 2010 in Santa Catalina Island (at Casino Point), went in at 09:00, reached a maximum depth of 12.0m, and surfaced after 23 minutes.
Location




Santa Catalina Island, California, United States
Buddies
none listed
Air Consumption
?
no pressure data
21% oxygen (air)