Notes
Viele Igelwürmer, Fadenwürmer. Leopardenschnecken, Violette Schnecke, Seescheide, Seesterne. Mit dem Speedboot.
Dive profile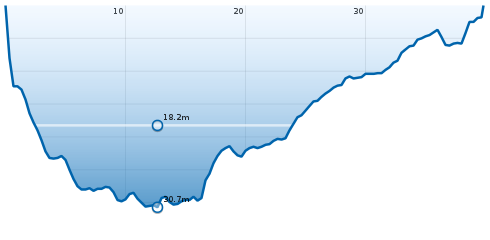 Duration: 39 minutes, maximum depth: 30.7m, average depth: 18.2m
Diver

50 dives • 174 photos
Alex did this dive on Sep 18 2010 in Okrug Gornji (at Zaparin), went in at 08:03, reached a maximum depth of 30.7m, and surfaced after 39 minutes.
Location




Okrug Gornji, Splitsko-Dalmatinska Županija, Croatia
Buddies
Klaus

(buddy)

Marco

(guide)
Air Consumption
12
liters
16.1 l/min SAC
202bar start pressure
47bar end pressure
21% oxygen (air)